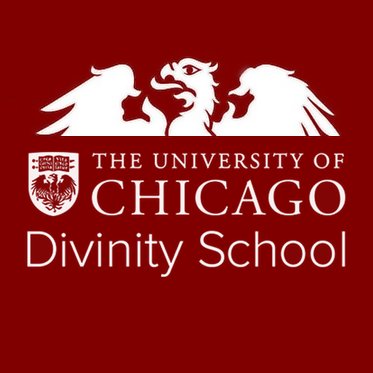 Tenure-Track Position, U-Chicago Divinity School, Modernities/Reformations
Review begins September 15, 2022
The University of Chicago Divinity School invites applications for tenure-track position(s) from scholars whose work focuses in the area of Early Modernities/Reformations, for an appointment date of July 1, 2023.  Rank and salary are open.
Applicants should possess broad knowledge of the area of Early Modernities/Reformations and be able to teach 15th through 18th century developments in Europe and beyond (e.g., Latin America), including major theological and philosophical positions and the "encounters" or collisions of cultures in the broader Atlantic world resulting from the history of colonization, with a sensitivity to the (European and) North American aftermath. Research focus and preferred methodology within the given period are open but familiarity with longstanding traditions of scholarship in the field is desirable. Candidates are expected to have the interest and ability to engage in interdisciplinary conversations with other scholars of religion and in other fields and areas within the University.
The Divinity School is the graduate professional school for the academic study of religion at the University of Chicago, a private research university. Faculty in the School teach graduate students in its Ph.D., M.A., M.Div., and A.M.R.S. programs; and undergraduates in the College. Many members of the faculty hold associate appointments in humanities or social science departments and professional schools of the University. 
Qualifications
Candidates must hold the Ph.D. by the time of appointment. Senior candidates are encouraged to list any leadership and other distinctive experience in the field relevant to the position.
Application Instructions
Review of applications will begin September 15, 2022, and will continue until the position(s) is/are filled or the search is closed.  Applicants should submit 1) a cover letter, 2) a curriculum vita, 3) a teaching statement, 4) syllabi of courses you have designed, if applicable, 5) a statement articulating your future research agenda, and 6) a writing sample of 25-40 pages.  If applying at the assistant professor rank, applicants must also solicit three letters of recommendation through the system.  For senior positions, we will solicit letters only for finalist(s). 
Applications should be made online, at apply.interfolio.com/108455.  If you have any questions, contact Sara Bigger at sfbigger@uchicago.edu.