We hope to see you at the
2018 Winter Meeting of the ASCH

January 4-7, 2018  |  Washington, D.C.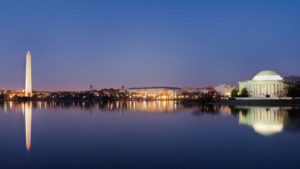 ASCH Members: Register for the 2018 Conference Here
The American Society of Church History is pleased to announce the details of its 2018 Winter Meeting.
The 2018 ASCH Annual Meeting will take place from January 4-7, 2018 at the Dupont Circle Hotel in Washington, D.C. All of the ASCH conference sessions, along with the Presidential Reception, the Prize Awards Luncheon, the annual Business Meeting, will be held in the hotel. The only exceptions are the three AHA/ASCH joint panels, which will take place a short walk up Connecticut Avenue in a nearby AHA conference hotel.
For the first time in a long time, we will have our own dedicated book exhibit! We have commitments of participation from Princeton University Press, Harvard University Press, Cornell University Press, Yale University Press, the University of Pennsylvania Press, the University of North Carolina Press, and Brill, with interest from several other presses as well. We will also be able to give away most of the books at the end of the conference, which is a lovely perk of our new arrangement.
At the Prize Awards Luncheon, which will be held on Friday at the hotel, ASCH will present seven prizes to some very deserving books and authors. Congratulations to the winners, and many thanks to Anne Wills and the Research and Prizes Committee for their very hard work this year. The luncheon (good food, not too expensive) will be a great celebration, as well as a time to remember why we do what we do at ASCH. Please do plan to attend if you can.
Conference Program - Click here to download a draft of the conference program.
How To Register for the Annual Meeting 
For ASCH Members
1. Login to the ASCH Member Portal
In order to register at member rates, it is necessary to be logged in to the ASCH member portal––our newly created, secure area of the website from you can access and update your membership information, renew your membership, register for conferences, and more––AND have a current 2017 membership.
If you are logging in to the new ASCH members portal for the first time, you will need to create a new password for your account, using the email address we currently have on file for you. This is the email address at which you currently receive email from the ASCH. While we have worked hard to fully test this process so that it is smooth and stable, if you encounter any glitches at all, please email asch@churchistory.org, and one of our staff will promptly assist you.
"Register for the Conference here or simply follow the link from your member login page."
For Non-Members of ASCH
Register for the Conference here
NOTE: For those who plan only to attend ASCH sessions, it is NOT necessary to register for the AHA conference. You ONLY need to register for the ASCH conference to attend ASCH sessions.
How To Reserve A Room At The Conference Hotel

Rooms at the Dupont Circle Hotel are available now to ASCH conference attendees at the very competitive rate of $120 per night, including free wifi and other amenities.
These rates are available on a first-come, first-served basis up until December 4, 2017 until our room block fills up -- whichever comes first.  If you know that you will attend the conference, book now! Don't miss your chance to save.
You can book your room by calling 202-483-6000 and referencing "American Society of Church History" or you can book online at https://www.doylecollection.com/hotels/the-dupont-circle-hotel using the Room Block Code "AMER040118"