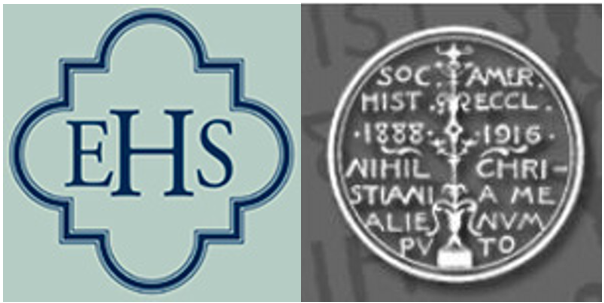 CFP: "New Directions for Church History" – Graduate Student Conference
Deadline: September 29, 2023
The Ecclesiastical History Society and the American Society of Church History are experimenting with a jointly-hosted international online conference for graduate students.  Proposals are welcomed on the theme 'New Directions for Church Historians: Opportunities and Challenges'. 
Where is church history going in the 21st century? What are the new opportunities and what are challenges? What exciting new topics are emerging in the field? How have horizons in ecclesiastical history changed? What opportunities does big data history offer? What about the turn to global history? How does the shift to greater emphasis on public engagement for academic historians affect the field? These are just a few examples of the types of question up for discussion. We look forward to students bringing new ideas and approaches across a variety of fields.
Papers should be 20 minutes in length. If you would like to present a paper please email geraldine.vaughan@univ-lille.fr by 29 September 2023 with a 200-300 word proposal with your contact details.