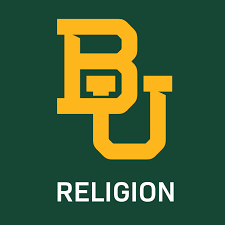 Lecturer – Department of Religion, Baylor University
The Department of Religion at Baylor University seeks to fill a full-time (non-tenure track) position at the rank of Lecturer to start August 1, 2024. The person hired will teach introductory courses in Christian Scriptures and Christian Heritage. Some teaching experience is preferred. The successful candidate will hold a Ph.D., Th.D., or D.Phil. and be active in the Baptist tradition.
The application deadline is September 15, 2023.
Qualifications
The successful candidate will:
Hold a Ph.D., Th.D., or D. Phil., in Religion (Old Testament, New Testament, History of Christianity, World Christianity, Theology, Christian Ethics, World Religions, or Practical Ministry Studies).
Preference will be given to candidates with demonstrated teaching experience.
The candidate will be active in the Baptist tradition.
Application Instructions
All application materials should be submitted through Interfolio. Please include: (1) a cover letter, (2) a current curriculum vitae, (3) a copy of the official transcript of the most recent university degree conferred (if a Ph.D. is in progress, a copy of the current transcript showing hours completed toward the Ph.D. is also required), (4) three names, email addresses, and physical addresses of recommenders.
For more information and to apply, see the application website.