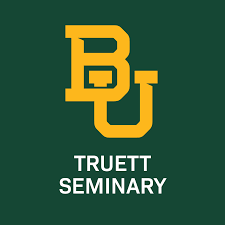 Lecturer of Christian Theology – Baylor University, Truett Theological Seminary
Start Date: Fall 2024
Application Deadline: Oct. 15, 2023
Baylor University seeks a Lecturer of Christian Theology position. This full-time, non-tenure-track position is housed in Baylor University's George W. Truett Theological Seminary. The position begins fall of 2024.
Teaching requirements of the core curriculum for this position could include the following courses: Introduction to Christian History and Theology, Baptist Identity, Christian Texts and Traditions 1 (Patristics), Christian Texts and Traditions 2 (Reformation), Christian Texts and Traditions 3 (Modern Theology), and Constructive Theology. It is anticipated that the successful candidate will be able to teach broadly across this curriculum. Therefore, applicants are encouraged to review Truett's Catalog and course description: https://www.baylor.edu/truett/doc.php/362484.pdf. This position requires residence within the range of the Waco campus and cannot be performed remotely.
Qualifications
Candidates must possess an earned research doctorate by the time of appointment (August 1, 2024), such as a Ph.D. or Th.D., in an appropriate field of study, with concentrations in either systematic, constructive, or historical theology. Preference will be given to those with an M.Div. and to those with ministry experience. Additionally, they must be committed to the Baptist or baptistic tradition with evidence of active involvement in church life.
Application Instructions
Please submit a letter of interest (cover letter), a curriculum vitae, and academic transcripts through Interfolio. Candidates may subsequently be asked to provide three letters of reference, a philosophy of teaching statement, and written responses to specific questions. Applications will be accepted until the position is filled, but to ensure full consideration, a completed application must be received by October 15, 2023. Questions concerning this position may be directed to: Dr. Brian Brewer, search committee chair (Brian_Brewer@baylor.edu)
Apply at: https://apply.interfolio.com/126250