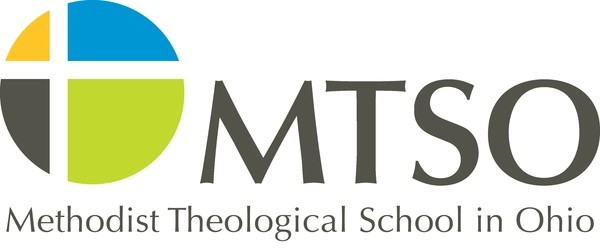 Tenure-Track Position in the History of Christianity – Methodist Theological School in Ohio
Position Start Date: July 1, 2024
Deadline: Open until filled
MTSO is pleased to announce a search to fill a tenure-track position in History of Christianity that will begin on July 1, 2024. Academic rank is open.
Preference will be given to candidates with demonstrated competence in teaching and scholarly research, exhibiting the ability and commitment to engage justice-oriented approaches to the field of history. Commitment to MTSO's vision and mission is required.
Participation in relevant professional organizations also is expected. Teaching in introductory and upper-level history courses is required. Teaching may be in fully online, hybrid online, semester-long face-to-face classroom, or one- to two-week intensive course formats. Persons engaging in Wesleyan (UM) history research interests will be highly considered.
MTSO is a United Methodist-related ecumenical seminary that provides theological education and leadership in pursuit of a just, sustainable and generative world, preparing persons for a variety of vocations in the global church and the world.
Responsibilities
Teach five classes per year in History of Christianity or the person's cognate field in all degree programs. One course may also include a cross-cultural course. Upper-level courses are expected annually.
Engage ongoing publications and professional development that enhances the educational mission of MTSO and the appointee's discipline.
Share responsibility with other faculty members for review and development of program(s) within their areas (includes all degree programs).
Share faculty responsibilities for student advising and committee appointments.
Take appropriate share of faculty responsibility for contribution to student life, recruitment, advancement, and other areas of institutional life and community engagement.
Contribute to the intellectual and spiritual life of the faculty.
Required qualifications
An earned Ph.D. or equivalent in History of Christianity with a specialized or secondary research area from an accredited institution; advanced ABD candidates will be considered.
Some experience in teaching in either religious studies or theology (could be as an adjunct, teaching assistant in a graduate program, contract professor etc.).
Strong leadership and interpersonal skills.
Experience with or willingness to gain proficient use of classroom technology.
Commitment to diversity in the school community and across the curriculum.
Commitment to effective engagement with faculty, students, and staff.
Salary will be commensurate with experience.
Application process and deadline
Persons from underrepresented groups within the profession are strongly encouraged to apply.
All applications will be confidential. Applicant should include:
A letter of interest.
A current curriculum vitae.
A statement on teaching and research philosophy, reflecting on your own commitments to justice and diversity in theological education. Describe your current research interests.
Official transcripts from master's and doctoral schools.
Applications and questions may be directed to Dean and Vice President of Academic Affairs Valerie Bridgeman, vbridgeman@mtso.edu. Review of applications will begin in September 2023 and continue until the position is filled.