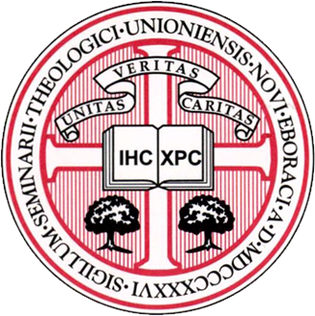 Tenure-Track Position, Interreligious Histories – Union Theological Seminary
Application Deadline: October 1
Union Theological Seminary seeks applicants for a tenure-track or tenured appointment in Interreligious Histories.
We seek a historian with expertise in religious histories shaped by interreligious contact, conflict, and transformation. We are interested in applicants whose work focuses on global geographical contexts in any historical period. The position requires the teaching of Buddhism and Islam in conversation with other traditions and worldviews,and involves developing courses in interreligious histories. Experience with contemplative traditions and spiritual formation is desirable.
The successful candidate will make contributions of the highest quality in their area of expertise through teaching, scholarship, service, and public engagement, as well as through their involvement in shaping the future of Union's Historical Studies and Interreligious Engagement fields. The position requires an experience in and commitment to teaching and mentoring diverse students and sensitivity to the broader formational needs of students in this religiously diverse community. It also entails active participation in faculty governance.
Teaching will include introductory and upper-level courses designed for students from a range of programs (MDiv, MA, STM, PhD) with varying backgrounds in religious traditions; teaching also includes occasional online courses for the Master of Arts in Social Justice. Faculty members support students through academic advising and research guidance (e.g., theses, independent readings and dissertations) and engage with students through events, theological conversation, and communal activities on a residential campus.
Union Theological Seminary, an equal opportunities employer, seeks a racially diverse, broadly representative faculty that is sensitive to cross-cultural and social justice issues. This position requires an earned doctorate in a relevant field or completion of all requirements for such a degree by the date of appointment.
Starting salary for Assistant Faculty – tenure track $63,000 plus housing.
Review of applications will begin on October 1, 2023, with an anticipated start date of July 2024. Applicants should send a letter of interest that includes research interests, diversity commitments and teaching philosophy; this letter should be no more than 5 pages. In addition, please include a curriculum vitae, and the names and contact information for three references to:
Su Yon Pak, Vice President of Academic Affairs and Dean via
facultysearch@uts.columbia.edu
Subject line: Interreligious Histories Position